During our two-day MY Expo this past Friday and Saturday, we were excited to welcome Aya Nakanishi, who taught MY's staff about strategies for dealing with neurodiversity in our classrooms. Aya and her colleagues joined us remotely from Liino Kids Therapy in the Osaka area.
MY frequently teaches students who may, in the not-so-distant past, have been labeled merely "wild," "rambunctious," "troubled," "silent," "withdrawn," or "badly behaved." Our better understanding in recent years of the brain is helping to change these labels.
A struggling student may be experiencing any number of conditions that affect how the brain processes sensory information. Unsurprisingly, a child whose brain struggles to filter out what are normally background noises or images for most people behaves and reacts differently in a busy, active classroom.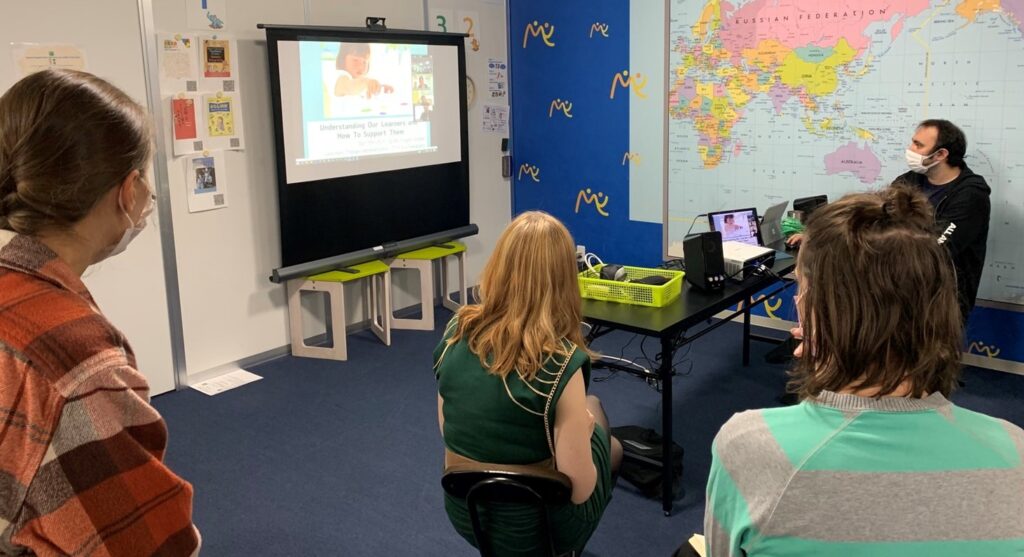 Aya's presentation helped MY's staff better understand the experiences and perspectives of neurodiverse students. From Aya's insights about how neurodiverse students think and behave, we are better exploring ways to support our students during lessons.
MY enjoys special guest speakers at our training days! Connecting with people outside MY and challenging ourselves with new ideas is a wonderful opportunity to grow. A big thank you to Aya for developing a presentation especially for MY's staff (in English!) and for taking time to listen to and answer our questions! Aya and her colleagues frequently share tips and information online, so please take a look at the excellent work that they do!
recent posts