This is one takeaway I have from the last training day we had where Mike Griffin came here to present to us. More info the event is here
The IKEA effect
We like it better if we make it ourselves.
In the back of the "Finding Out" teacher's book there are photocopiable cards that we can use for games. Recently I decided to let my students personalize them. I usually copy them and cut them without adding anything else to them to save time. Look at the photo. It takes time away from the lesson to get them made but it got my students more invested in the lesson and had them wanting to use them more in the classroom and lobby. A class of 8 will get everything taken care of in less than 10 minutes.
These cards come from "Finding Out 4". They were made by year 4 primary school students.
Final tip, if you use regular laminating film for these the corners will be dangerously sharp. You can get a tool from Daiso to cut off the corners or use card style laminating film.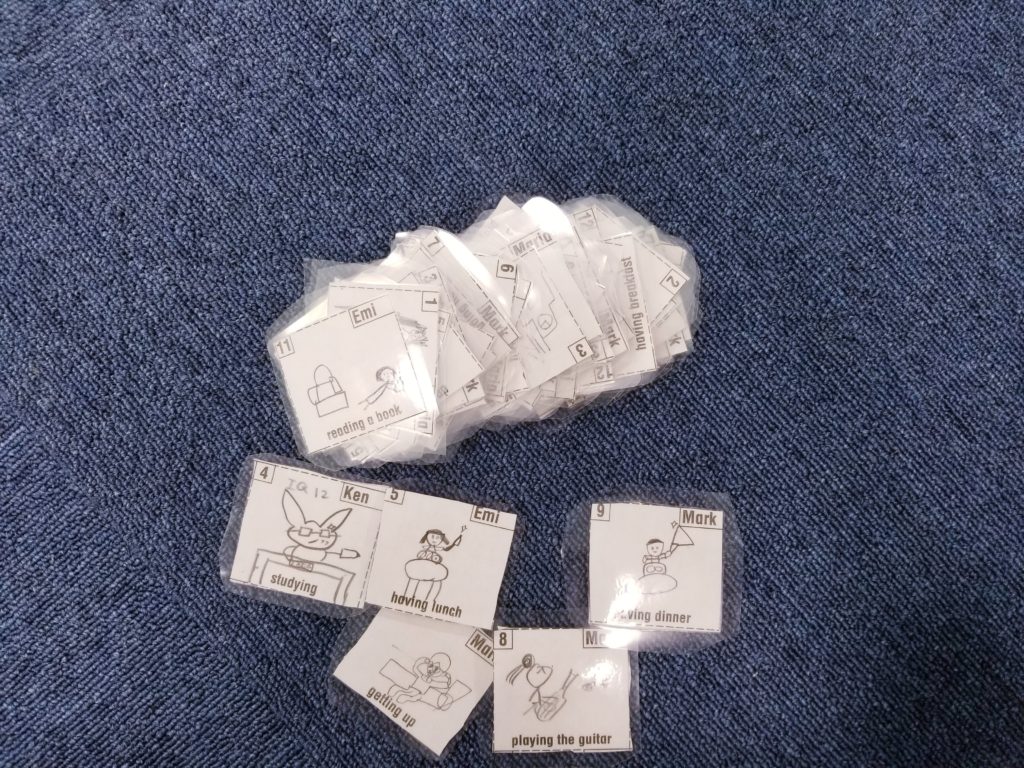 recent posts